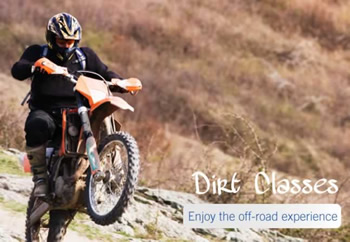 • Do it in the Dirt
This course introduces the new rider to the knowledge and skills necessary to enjoy the off-road experience. Basic bike operation, cornering, sliding, body position and stopping are items covered. 3 hours of on bike instruction.
Cost: $179/$199 with bike rental

What to bring: Full riding gear recommended. Student provides bike or can rent one.
---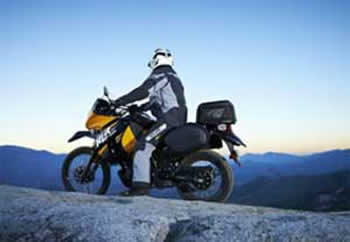 • DualSport Adventure Class
Become more confident and proficient on your dual sport and enjoy the back county. Some of the topics this class will cover: body position for effective off road riding, weight shift techniques for balance, turning techniques using counterbalancing, obstacle avoidance, righting a downed bike. 4 hour class.
Cost: $229/ $269 with bike rental

What to bring:
Student provides bike and gear or can rent one of our bikes.